*These statements have not been evaluated by the Food and Drug Administration. This product is not intended to diagnose, treat, cure or prevent any disease.







Millions of us could not survive without our morning cup of coffee, and it is clear that caffeine benefits include improved attentiveness and counteracting the effects of poor sleep. Caffeine is the most commonly used stimulant in the world, but what exactly is it?




WHAT IS CAFFEINE?



Caffeine is a naturally occurring drug found in coffee, nuts, chocolate and teas. It is added to many sodas, soft drinks, energy drinks and some over-the-counter (non-prescription) medications used to treat headaches, migraines and pain. The health benefits you get from taking this drug, is in a large part, due to its stimulating effect on the central nervous system. It is estimated that 90 percent of adults in the world consume caffeine in their daily diet. Most people don't need to be too concerned about eating foods or drinks containing caffeine. If you keep it to less than 600 mg per day,most people will do just fine.

People who are more sensitive to the effects should strive to take less of it obviously. Don't take it too close to your bedtime or you may experience trouble sleeping.




WHAT ARE THE BENEFITS OF CONSUMING CAFFEINE?



Enhancing Athletic Performance / Reduce Fatigue
Studies done in human subjects show that taking caffeine can allow a person to perform longer at physical activities before they get tired.

This is one health benefits that's proven with extensive clinical research. This drug is very commonly used by athletes to enhance their performance. It is not a banned substance; however there is an upper limit set by various athletic associations and committees.

Improving Mental Alertness / Reduce Drowsiness
Many clinical studies support using this drug to maintain mental alertness and to prevent mental fatigue. Many energy drinks contain caffeine and taurine for this reason.

Headache / Migraine Headache
Caffeine is often combined with pain relief medications such as Tylenol (acetaminophen) or Aspirin (ASA) to boost pain relief.

Asthma
Some clinical trials show that asthmatics lungs seem to function better when caffeine was consumed. Additional clinical studies are underway to validate the extent of this initial finding.

Type 2 Diabetes Prevention
Population studies done in Japan and North America show that caffeine consumption reduces the risk of Type 2 diabetes.
For example, Japanese taking more than 416 mg daily of this drug reduces their risk of getting Type 2 Diabetes by 33% (compared to only taking 57 mg per day).

The precise effect of caffeine is dependent on numerous factors, including your own tolerance as well as how much you drink. In general, caffeine increases short-term mental alertness, energy, and the ability to concentrate. It is particularly effective in people who work at night. Athletic performance can also be enhanced by the use of caffeine.

There is some evidence that caffeine may reduce the risk of developing some diseases, including Parkinson's disease, Alzheimer's disease and even gout.




WHAT ARE SOME COMMONLY CONSUMED FOODS AND DRINKS THAT CONTAIN CAFFEINE?



There are many types of foods and beverages that contain differing amounts of caffeine. Some of the most common, with the amount of caffeine per serving noted parenthetically, include:

*Starbucks coffee, short (250 mg)
*Red Bull, Monster, Rockstar, 16oz (160mg)
*Cola (46 mg)
*Tea (35 mg)
*Dark chocolate bar (31 mg)
*Chocolate bar (10 mg)
*Cocoa (5 mg)




HOW MUCH SHOULD I KEEP MY CAFFEINE INTAKE UNDER?



A healthy adult should not take more than 600 mg from all sources on a daily basis. Ideally, children should not be taking more than 85 mg daily if they are between 10 and 12 years old, 62 mg if they are between 7 and 9 and less than 45 mg if they are between 4 and 6 years old. Pregnant and breastfeeding women should keep intake to below 300 mg daily.




WHO SHOULD AVOID FOODS OR DRINKS CONTAINING CAFFEINE?



There is probably no need to avoid foods or drinks containing caffeine. You would do so if you:

*are sensitive to it,
*experience side effects, or
*eat a lot of foods known to contain this drug.

Different people respond differently. One person can drink an entire pot of coffee and feel perfectly fine. Another person can experience insomnia and tremors with just half a cup. Knowing the foods containing caffeine will ensure you don't overexpose your body to it. This knowledge will help you to recognize side effects from taking too much of it.


WHAT ABOUT USING CAFFEINE TO COUNTERACT DRINKING TOO MUCH ALCOHOL?

This is a myth. Taking this drug does not sober you up after you had too much to drink. It is not a good idea to combine it with alcohol as side effects such as nausea and vomiting would be increased. Common side effects from taking too much of this drug include agitation, trouble sleeping (insomnia), nervousness, tremors, headaches and excessive urination.

With high doses, dangers include increased heart rate, nausea, vomiting, stomach ache, confusion and anxiety.

Dangerously high dose can cause irregular heartbeat, chest pain, and convulsions.

Everyone reacts differently and will experience different levels of side effects even with the same dose. Make sure you are aware of the content of this drug in various beverages you consume.




HOW LONG DOES CAFFEINE STAY IN THE SYSTEM?



Depends on the individual!

The effects last approximately six hours for 100 mg, although the "peak" effect for Blast Powder will be felt within minutes and gradually taper off. Caffeine can be detected after 24 hours in some people.




WHAT ABOUT USING CAFFEINE WHILE PREGNANT?



Caffeine readily crosses into the fetus blood circulation. Experts recommend keeping the dose to less than 300 mg per day. The FDA suggests a limit of 200 milligrams per day.

Animal studies show that very high dose (12 to 24 cups of coffee) may cause miscarriage or the heart rhythm of the fetus.

Human studies suggest that taking more than 300 mg daily leads to a baby with a lower birth weight.

Make sure you consult your family doctor if you consume lots of foods and drinks containing caffeine.




WHAT HEALTH CONDITIONS WOULD BE MADE WORSE FROM TAKING CAFFEINE?



If you suffer from anxiety or panic disorder, insomnia, high blood pressure, stomach ulcer, irregular or fast heart beat, liver disease or heart disease, you should consult your family doctor first. This is especially true if the amount you take from food sources is high.


DIDN'T SEE YOUR QUESTION? NO PROBLEM, JUST BLAST IT TO US!



Caffeine - Selected References

Relationship of blood pressure, behavioral mood state, and physical activity following caffeine ingestion in younger and older women.
Arciero PJ, Ormsbee MJ.
Appl Physiol Nutr Metab. 2009 Aug;34(4):754-62.

The effect of a carbohydrate-caffeine sports drink on simulated golf performance.
Stevenson EJ, Hayes PR, Allison SJ.
Appl Physiol Nutr Metab. 2009 Aug;34(4):681-8.

The efficacy of acetaminophen-caffeine compared to Ibuprofen in the control of postoperative pain after periodontal surgery: a crossover pilot study.
Rashwan WA.
J Periodontol. 2009 Jun;80(6):945-52.

Improved cycling time-trial performance after ingestion of a caffeine energy drink.
Ivy JL, Kammer L, Ding Z, Wang B, Bernard JR, Liao YH, Hwang J.
Int J Sport Nutr Exerc Metab. 2009 Feb;19(1):61-78.

The effects of caffeine ingestion on time trial cycling performance.
McNaughton LR, Lovell RJ, Siegler J, Midgley AW, Moore L, Bentley DJ.
Int J Sports Physiol Perform. 2008 Jun;3(2):157-63.

Green tea catechin consumption enhances exercise-induced abdominal fat loss in overweight and obese adults.
Maki KC, Reeves MS, Farmer M, Yasunaga K, Matsuo N, Katsuragi Y, Komikado M, Tokimitsu I, Wilder D, Jones F, Blumberg JB, Cartwright Y.
J Nutr. 2009 Feb;139(2):264-70.

Body weight loss and weight maintenance in relation to habitual caffeine intake and green tea supplementation.
Westerterp-Plantenga MS, Lejeune MP, Kovacs EM.
Obes Res. 2005 Jul;13(7):1195-204.

Effect of a dietary herbal supplement containing caffeine and ephedra on weight, metabolic rate, and body composition.
Greenway FL, De Jonge L, Blanchard D, Frisard M, Smith SR.
Obes Res. 2004 Jul;12(7):1152-7.

Herbal ephedra/caffeine for weight loss: a 6-month randomized safety and efficacy trial.
Boozer CN, Daly PA, Homel P, Solomon JL, Blanchard D, Nasser JA, Strauss R, Meredith T.
Int J Obes Relat Metab Disord. 2002 May;26(5):593-604.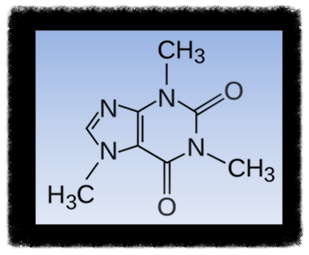 The molecular formula is C8H10N4O2
300MG OF CAFFEINE

= an average 16oz Cup of Coffee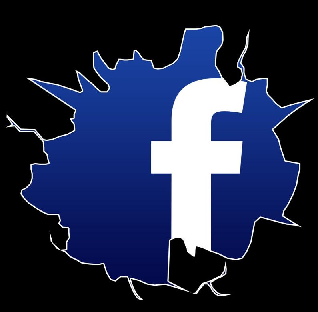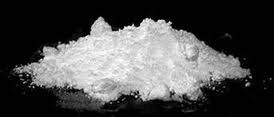 FREQUENTLY ASKED QUESTIONS

YOU CHOOSE HOW YOUR

ENERGY

TASTES